Michael founded Boreale Law, PLC in 2012 with the aim to provide unique legal services tailored to the needs of small businesses. His goal is to use his legal experience to grow and develop businesses, particularly small businesses, which are the lifeblood of our local economy.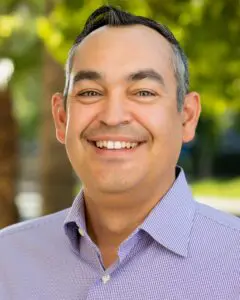 Prior to starting Boreale Law, Michael was in-house counsel with U.S. Customs and Border Protection (CBP), where he provided in-depth advice to agency management on a wide range of issues, including contracts, employment, and property issues. Before that, he was employed in private practice in Tucson, where he handled landlord-tenant matters, contracts, business formations, and estate planning.
Michael has been licensed to practice law in Arizona since 2005, and since then he has been fortunate to gain experience in various areas, such as labor and employment law, asset protection, estate planning, real estate, immigration, and contracts.
Michael is a "nearly native" Arizonan, moving to Arizona at a young age. Growing up near Nogales, Arizona has given him tremendous insight into navigating the Southern Arizona legal landscape. Returning to Tucson for law school provided him with a great appreciation for the people and potential of our community.
Michael and his wife are the proud parents of two very active children. Michael routinely exhibits stunning mediocrity at golf, bowling, tennis, softball, and any other athletic endeavor he tries his hand at. Though these days, most of his exercise comes from chasing his son and daughter around.
University of Arizona, James E. Rogers College of Law, J.D. 2005
University of Notre Dame, B.A. 2001 (Government and International Studies)
"Beachfront Property in Arizona: Loosening Restrictions on Foreign Acquisition of Mexican Real Estate and Implications for Arizona Investors," Arizona Journal of International and Comparative Law, Spring 2005 Issue
David was born and raised in the Canary Islands, Spain. He is the first in his family to attend College, earning a law degree in Spain in 2012. David knows the meaning of hard work and tries to go the extra mile for our clients.
David believes that helping individuals reach their potential benefits our entire society. As such, David's goal as an attorney is to help those who want to achieve excellence, but do not know how.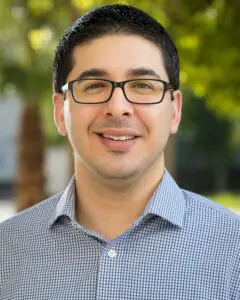 David's first professional experience was as Office Manager and Legal Counsel at the Social Housing program sponsored by the Canary Islands regional government. There, he successfully created the rules and procedures to set up a then-new program and advised the Project Manager on relevant legal issues. Once in the US, David joined a growing personal injury law firm in Houston, Texas, as HR and Accounts Manager. Before joining Boreale Law, David interned with the Arizona Attorney General, where he worked on employment discrimination and other civil rights issues.
David is happily married to his wife, Heidy. They moved from Spain to the US a few years ago and since then, their life has become an adventure. He has lived in Miami, FL; Houston, TX; and Tucson, AZ, always seeking to improve their life both professionally and personally. As a history aficionado, David enjoys reading, watching movies and documentaries, and playing videogames about anything that involves history. He subscribes to Dr. Sagan's words and agrees that "you have to know the past to understand the present."
University of Arizona, James E. Rogers College of Law, Juris Doctor 2021

Universidad de Las Palmas de Gran Canaria, Master en International Business 2013

Universidad de Las Palmas de Gran Canaria, Licenciatura en Derecho 2012
Michelle is a native Tucsonan and is familiar with the law because both her mother and sister are paralegals as well. Michelle received her paralegal certification through the University of Arizona in 2019 and plans to continue her legal education.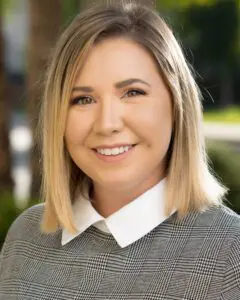 Before obtaining her paralegal certification, Michelle worked at a large Tucson law firm as an office assistant which gave her exposure to the legal world. With an interest in helping people, she decided to take the next step and further her education to better understand the ethics and procedures of law. Michelle also has a strong background in customer service and research.
When not in the office, you can find Michelle watching Major League Baseball or staying active playing softball and golf. Michelle also enjoys hiking with her dogs, Reggie and Max.
University of Arizona, Center for Continuing and Professional Education, Paralegal Certificate I and II 2019